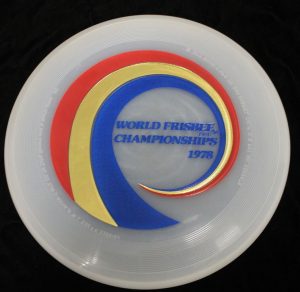 In 1977, more State Championship tournaments got their start, specifically Arizona and Tennessee. The delay move rapidly replaced controlled tipping as the foundation of a freestyle routine. (It was either adopt the delay, or never catch up to Joey and Richie.)
The NAS Tournaments expanded and continued to fuel the growth of freestyle. The WFC Freestyle championship became the de facto world championship of freestyle; no other competition could match its prestige. Joey and Richie's adroit use of the "lid," as the Wham-O 80 mold 165 gram disc was affectionately called, began the transition that eventually led to the 80-mold becoming the new standard for freestyle. The 80-mold lent itself to longer delay moves due to its larger flight plate and weight, and this shifted the focus of play away from the direct catch and throw game.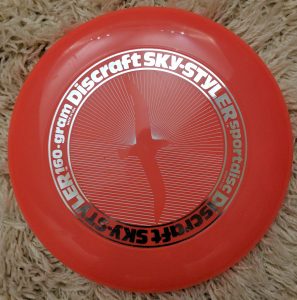 Dave Marini started up the Freestyle Players Association in 1978, and freestyle became a sport of its own. The sport of Freestyle attracted a new generation of players such as Rob Fried, Doug Simon, Roger Meier, Peter Laubert, Krae Van Sickle, Jeff Felberbaum, John Dwork, Brad Keller, and Donnie Rhodes from New York City; and John Jewell, Brian and Matt Roberts from Los Angeles. Also new to the scene was Kevin "Skippy Jammer" Givens who would become highly influential mentoring numerous future champions. The sport also saw the emergence of the "Coloradicals" featuring Bill Wright, Doug Brannigan and Rick Castiglia. On the women's side of things, New York's Sue Strait and Jane Englehart set the standard and were closely rivaled by G Rose and Laura Engle. Seattle's Mary Lowry also began playing around this time and would eventually become one of the most influential women's players of all time. Seattle's Randy Silvey got his start during this era. Discraft's introduction of the Sky Styler disc in 1980 presented an option for Freestylers and became extremely popular as a freestyle disc, eventually replacing the 80 mold as the de facto disc of choice. The Sky Styler weighed in at 160 grams, slightly less than the 80 mold. While it had a smaller flight plate and delay surface area, it had a deeper rim which allowed for superior brushing, rolling, rim work and wind play. It was also easier to catch than the Wham-O 80 mold. Tom Schot's World Disc Games in Santa Cruz got its start during this period and further fueled the growth of freestyle.
Thanks to the Freestyle Players Association (FPA) for sharing this information with FrisbeeGuru.com.
The entire document is stored on FreestyleDisc.org, as is the FPA's Hall of Fame.